FC 24: FC Pro Live Event Reward&Time
2023-11-14 02:38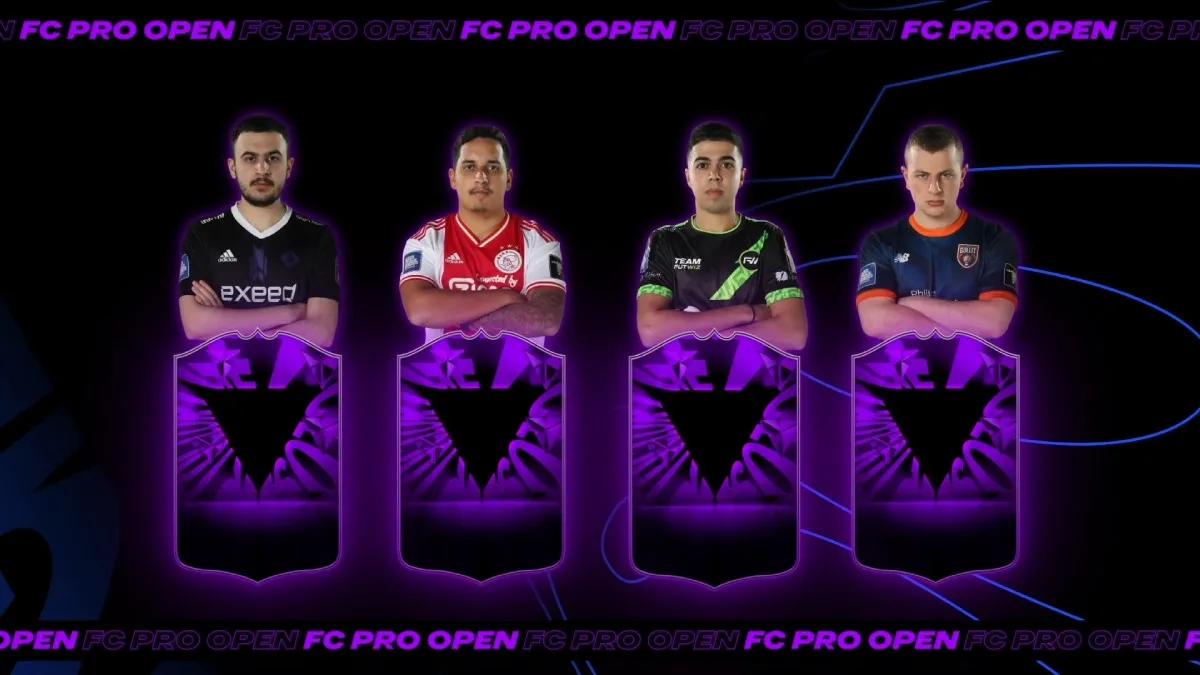 FC Pro Live is coming soon, and for the first time the competitive scene will get its own promo on Ultimate Team. This was announced at the recent FC Pro Open event.
There will be many special items released during this sale. This means it is a living project! This means that as long as the conditions are met, there is a chance to upgrade.
EA Sports seems to want to put more effort into the tournament, but what better way to engage fans than with a live broadcast? So, let's take a look at the details and everything we know about this exciting event.
Release date and time
The FC Pro Live event is scheduled to kick off on November 17, 2023, at 10 am PT / 1 pm PT / 6 pm GMT. This is the standard start time for FC24 promotions.
The date was announced during the FC Pro Open, which was broadcast live on EA Sports FC's Twitch channel.
How FC Pro Live works
The 24 FC professional players participating in the FC Professional Open are specific players in the promotion competition.

The better a pro player performs throughout the season, the more their items will be upgraded. These FC Pro Live items can be collected via:
How to upgrade items?
Here's how and when FC Pro Live items can be upgraded:
UPGRADE

REQUIREMENT

DATE

Campaign Upgrade

None

November 17, 2023

+1 IF Upgrade

Pro gets 3 Points in FC Pro Open

November 28/29, 2023

1x Alt Position




1x PlayStyle

Pro gets 6 Points in the FC Pro Open

December 5/6, 2023

+1 IF Upgrade

Pro gets 10 Points in the FC Pro Open

December 5/6, 2023

+1 IF Upgrade




1x PlayStyle+

Pro qualifies from group in FC Pro Open

January 10, 2023

+1 IF Upgrade




+1 Weak Foot and +1 Skill Moves

Pro wins FC Pro Open

February 7, 2023
During the FC Pro Open, designated items will be distributed to all FC Pro players. 20 players means 20 items will be released:
Mark11
H1Dalgo
EmreYilmaz
Umut
Lukas
Phzin
Young
Facucowen
Bonanno
Happy
Manubachoore
AntoniniGabriel
SeanLDW
Vejrgang
Abumakkah
Obrun
Tekkz
Levi De Weerd
Fouma
The1os



FuriousRZ: Really good customer service and the best fifa coin website ever really recommend it.

The customer has bought:

FC 24 Coins

2023/11/21




Miksa:10/10 customer service, would recommend M8X to everyone!

The customer has bought:

FC 24 Coins

202

3

/

11/21




GTV: They have very fast service, very safe, and very cheap! It's the best site for buying FC 24 coins safely. I will use that to increase my team.

The customer has bought:

FC 24 Coins

202

3

/

11/21




Newton: Very fast completion and easy to order! Prices are cheaper compared to other websites and lots of discounts are available to make it even cheaper.

The customer has bought:

FC 24 Coins

202

3

/

11/21




Mihai: I sold coins on this site and everything went well before. So I took more time to buy new coins this time and the staff always responded so fast.

The customer has bought:

FC 24 Coins

202

3

/

11/22




Got my FC 24 coins in the first time! The only thing I say is it that takes 10 minutes to get them, really fast!

The customer has bought:

FC 24 Coins

202

3

/

11/22




Shaun: Really good customer service and they are very understanding of whatever your situation is, highly recommended!

The customer has bought:

Diablo 4 Gold/Items

202

3

/

11/22




Shaun: Fast, safe, and just very good, so I will probably buy again sometime.

The customer has bought:

Diablo 4 Gold/Items

202

3

/

11/22




Phoenix: I've bought gold from here three times. They are always efficient and fast. They are also very reliable. At first, I was a bit scared but I realized that they were very safe.

The customer has bought:

Diablo 4 Gold/Items

202

3

/

11/23




Barnes: Fast delivery the workers on the chats are great at communicating and solving problems, and also have reasonably priced gold and items for Diablo would definitely buy from here again.

The customer has bought:

Diablo 4 Gold/Items

202

3

/

11/23




Steve: Very trustworthy platform, customer support is very understanding of whatever your situation is. I 100% recommend this game site!

The customer has bought:

Diablo 4 Gold/Items

202

3

/

11/23




Alex: Excellent service provided and kept me up to date on my order status. So I was very satisfied with M8X.COM and will be using it again.

The customer has bought:

Diablo 4 Gold/Items

202

3

/

11/23