FC 24: How to Get All EA FC 24 Carryover Rewards
2023-09-15 08:55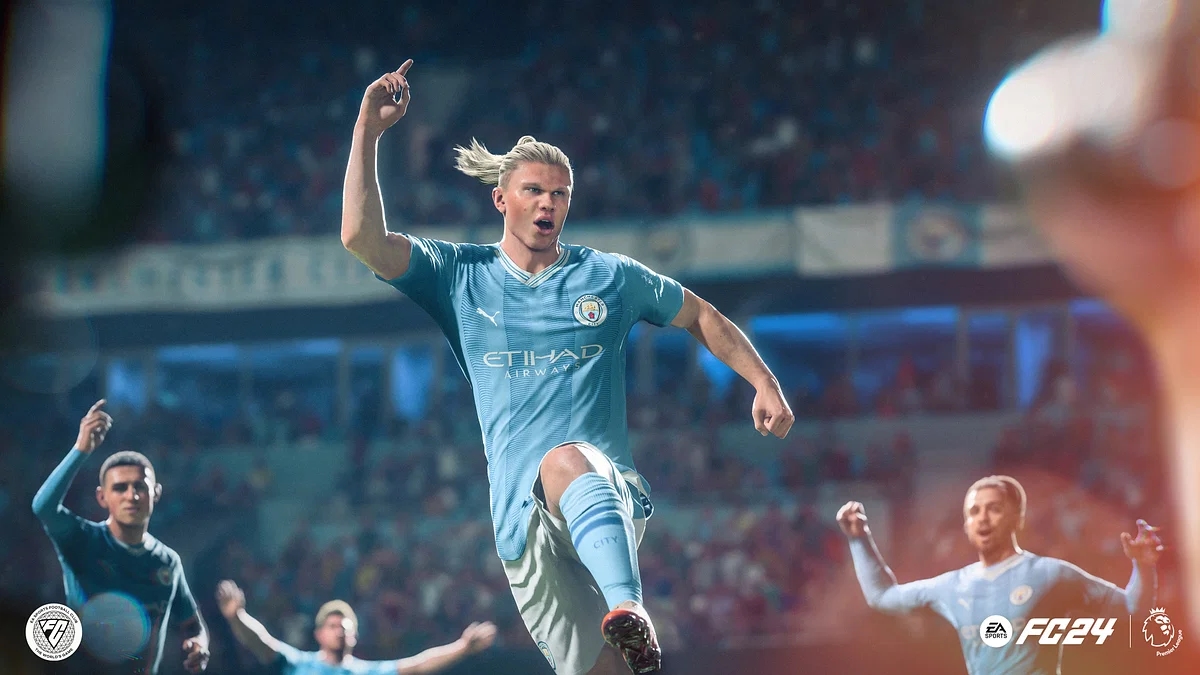 The release of EA Sports FC 24 is approaching, and many fans eagerly await its arrival. Anticipation is at an all-time high after news broke that the entire game would be getting numerous overhauls. The developers have already started the pre-season of FIFA 23, considering that the game's release date is September 29th. Ultimate Team fans can take advantage of this event to progress into the early stages of the upcoming game and earn carryover rewards. Here's everything you need to know about this event and the tips you can earn from it.


How does FIFA 23's preseason work?
The event will run for three weeks leading up to the release of EA FC 24, and every Friday players will receive a "Join the Club" goal, which will earn them rewards in the next game's Ultimate Team. The preseason starts on September 1st and lasts until September 21st.
In addition to this event, there will also be a "New Era" Team Building Challenge (SBC) where you can earn rewards in FIFA 23 and EA FC 24.
Successfully completing these objectives will earn you rewards such as player packs, consumables, player rental items, gold bonuses, and more.
All goals from FIFA 23 pre-season
Week 1 Join the Club 2 Goals - Sep 1 - Sep 7
Win 4 squad battles with 7 or more players in the starting lineup:
Premier League

Serie A

Bundesliga

Ligue 1

LaLiga
Week 2 Join Club 2 Goals - September 8 - September 14
Name at least 6 players as starters and win 4 squad battles. Participate in:
England

Portugal

Netherlands

France

Spain
Week three will see you completing the "Join the Club 3" goal, which runs from September 15th to September 21st. These targets have not yet been announced.
Also, note that all of these goals must be achieved while playing Rivals or FUT Champions on at least semi-pro difficulty.
All the Carryover Rewards for the Pre-season Event
Week 1: Join the Club 1 Objective
3 Rare Gold Serie A Players Pack

3 Rare Gold Bundesliga Players Pack

3 Rare Gold Ligue 1 Players Pack

3 Rare Gold Premier League Players Pack

3 Rare Gold LaLiga Players Pack
Week 1 SBC - New Era 1
2 Rare Gold Player Pack

Base Hero Loan Pack x 5 games

Coin Boost (1000 coins x 5 games)
Week 2: Join the Club 2 Objective
82+ x 10 Players Pack

Week 2 SBC - New Era 2

2 Rare Gold Player Pack

Base Hero Loan Pack x 5 games

Coin Boost (1000 coins x 5 games)
Week 3: Join the Club 3 Objective
83+ x5 Players Pack

84+ x3 Players Pack
All carryover rewards earned in FIFA 23 will be coming to EA Sports FC 24 on October 12. Please log into Ultimate Team for the new game before then, as you will no longer be able to claim rewards after November 12, 2023.



Blade: The buying process of fc 24 coins was extremely easy straightforward, and most importantly quick. The speed of delivery certainly exceeded my expectations. Once the transaction was completed, the coins were instantly credited to my account, which helped me buy the right player.

The customer has bought:

FC 24 Coins

2023/09/22




Rodgers: The process was simple and fast. The discount code worked with no issues.

The customer has bought:

FC 24 Coins

202

3

/

09

/22




Cindy: I'd say M8X is one of the best or maybe the best websites for cheap FC coins. I've never had an issue with them. 10/10 loved it.

The customer has bought:

FC 24 Coins

202

3

/

09

/22




Welsby: Smooth, easy transaction and I received what I paid for, exactly as described and quickly.

The customer has bought:

FC 24 Coins

202

3

/

09

/22




Molaise: Great prices and instant delivery of product. I always check the price for coins that I want because they often have the best price, it's great that they have lots of different payment options including BTC.

The customer has bought:

NBA 2K24 MT COINS

202

3

/

09

/23




Toadza: This purchase was not the first. I am a returning customer of this TRUSTWORTHY Firm! All times were simple, customer-friendly processes, and all information for 2k coins in the description is accurate, trust them!

The customer has bought:

NBA 2K24 MT COINS

202

3

/

09

/23




Lam: Simple instructions, easy checkout, and exactly as advertised.

The customer has bought:

NBA 2K24 MT COINS

202

3

/

09

/23




Bogdan: Great prices for NBA 2k coins. Hands down lowest price I could find online. You won't find a better deal anywhere else!

The customer has bought:

NBA 2K24 MT COINS

202

3

/

09

/23




Brick: Great prices, fast delivery. I've been using them for one month and never had any issues.

The customer has bought:

Diablo 4 Gold/Items

202

3

/

09

/24




Thoma: Easy to navigate the site and get what you need like Diablo gold or items. The checkout process is super easy and quick.

The customer has bought:

Diablo 4 Gold/Items

202

3

/

09

/24




Jesse: It was really fast! I bought some Diablo items last time and it is really safe to use.

The customer has bought:

Diablo 4 Gold/Items

202

3

/

09

/24




José: My first experience of buying in-game Gold was M8X.com, have to say I was pleasantly surprised. I hesitated for a while, but then I made up my mind, as I needed gold urgently to buy a particular item.

The customer has bought:

Diablo 4 Gold/Items

202

3

/

09

/24